Workflow Management Coalition
Founded in 1993, the Workflow Management Coalition (WfMC) is a global organization of adopters, developers, consultants, and analysts, and university and research groups engaged in workflow and BPM. The WfMC creates and contributes to process-related standards, educates the market on related issues, and is the only standards organization concentrating purely on process. The WfMC created Wf-XML and XPDL, the leading process definition language in over 80 known solutions to store and exchange process models. XPDL is a process design format for storing the visual diagram and all design time attributes. product attributes.
Calendar and Events
January, 2023
February, 2023
---
New Business Book – "The Art of Business Process Management"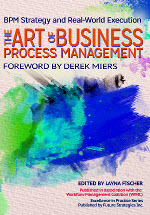 This book goes to the heart of what is driving interest in Business Process Management (BPM) today; the ability to improve and automate how we manage both our business processes and the information that supports them.
---
Passports to Success in BPM: Real World, Theory and Applications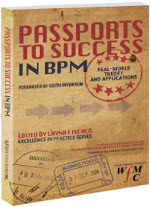 Knowing what your BPM success will look like before you even begin your journey will help you achieve it. So will knowing what the most common causes of failure are. We learn more from failure than success, but it's easier, cheaper, and quicker to learn from others' mistakes rather than go through the pain personally.